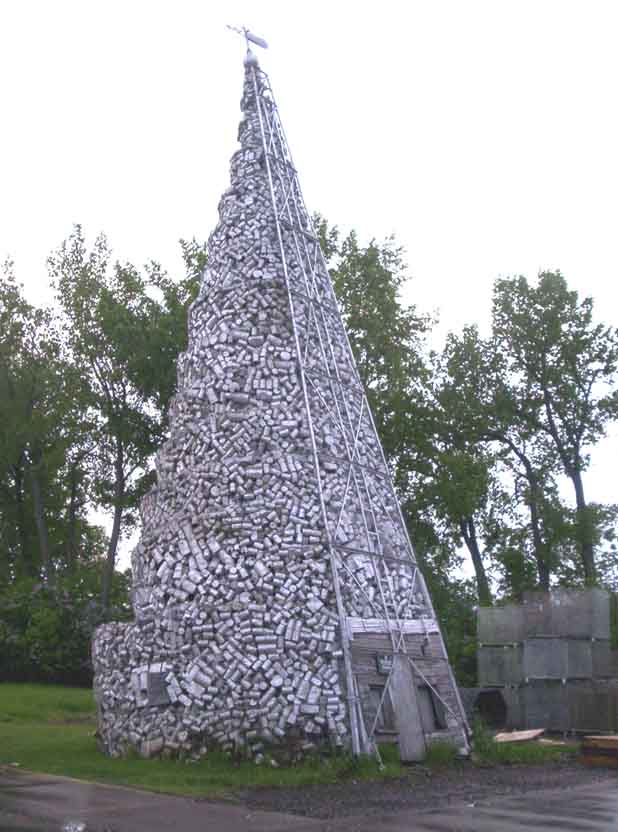 May 22nd, 2008 Meeting update
We got down to business at the Winery tasting room

We had a great meeting with a lot of input. Here is a brief summary
of what has been decided to implement. Many thank yous to everyone
for their support.

May 29th deadline is firm.

Our group set up everything that we need:
1. Cribbing and supports will begin being placed this weekend.
2. Wednesday will be shrink wrapping day. We will shrink wrap the Can Pile
to help stabilize it during the move.
3. Park Board is holding an official meeting on Friday at 4:30pm to discuss plan of action.
4. Can Pile will be placed on sheet metal and transported by trailer to temporary location.
5. We discussed at length safety, traffic concerns and issues.
6. Thursday 1pm is target time to move Can Pile to have it moved before people are done at work.
7. We discussed temporary location that we are going to place the Can Pile and trailer.
8 . Donate today here!!
9 . Other fundraising ideas were discussed.
10 . Next Meeting will be May 27th, 2008 with last minute preparations.




Click here to make a donation.==Maple River Winery's online secure site.




copyright 2003-2008© All Rights Reserved
last updated 05/07/2008
This site maintained by Greg Kempel
for this wonderful historical landmark.