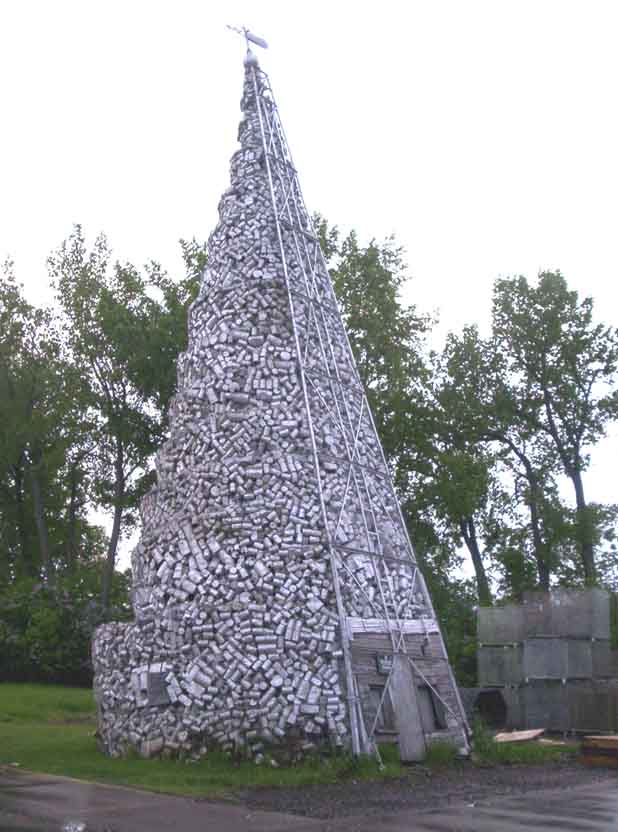 May 8th, 2008 Meeting update
Full house in the Winery tasting room

We had a great meeting with a lot of input. Here is a brief summary
of what has been decided to implement. Many thank yous to everyone
for their support.

May 29th deadline is firm.
City council does not meet again by May 29th.
Our group came up with plan for current owners to approve:
Plan calls for:
1. Donating Can Pile to City of Casselton Tourism Committee.
2. Committee to remove can pile by May 29th.
3. Can Pile will not be reconstructed within the following area:
South and west of the Intersection of 37th St SE and Highway 18 as
well as within 500 feet of Loegering Mfg. main entrance.
4. This satisfies demands recorded during Casselton City Council public meeting
held on Monday, May 5, 2008.
5. Can Pile will be part of a family friendly park as funds become available.
6. 3 options to consider. One is to move it to a new location in one step and do any repairs and renovation at the new site. Two
is to lift top half off and reconstruct bottom half. Three is to disassemble and reassemble at a later date.
6. Al Runck and Denny Buchholz have agreed to research the moving and the potential to store cans on Al's farm until a site can be developed
and paid for. That is where we need help. Donate today here!!
7. Other fundraising ideas were discussed.
8. Next Meeting will be May 15th, 2008 with finalized details.




Click here to make a donation.==Maple River Winery's online secure site.




copyright 2003-2008© All Rights Reserved
last updated 05/07/2008
This site maintained by Greg Kempel
for this wonderful historical landmark.